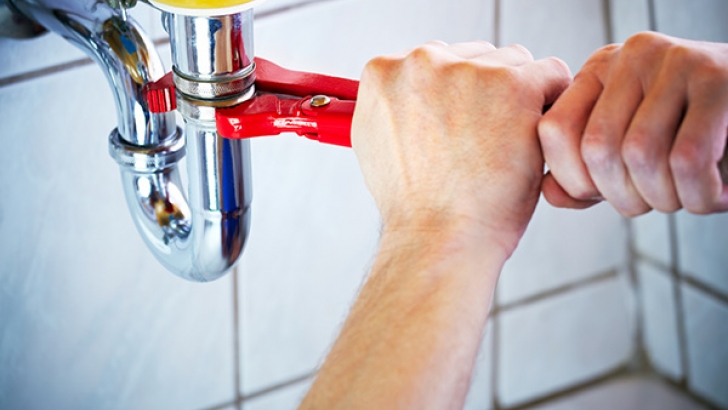 9 Home Inspections to Check to Save You Money
Congratulations! You have finally found a new place to stay. But before you sign on the dotted line, make sure to be proactive on the most practical matters. While you may be excited to unpack your things and decorate your new home, it is extremely important to take the time to inspect every aspect of your prospect home.
Before you finally say yes, take out your pen and paper, as well as your camera or phone, and do a thorough look into your new flat to save yourself the headache—and your security deposit—later on.
Cooling and Heating System
Ask the landlord if you can turn on the AC and/or the heater of the home, and then check if the radiators and vents are functioning in every room of the house. Notice the parts of the heating and cooling system that are damaged or look excessively dirty. Also, inquire about the insulation in the property, since poorly insulated space can jack up your electric bill.
Electricity
In line with number one, also check every room's lights and fans. Find out which switch operates what fixture. If appliances are included in the property for rent, operate each of them to make sure they are all working. Inquire about replacements and repairs if problems arise. Take a photo of any damage on the appliances, like dents, scratches and broken parts.
Plumbing
Check exposed pipes, especially in the basement, bathroom and under the kitchen sink. Notice signs of wetness and molds, as well as damages that needs repair. Turn on all faucets inside and outside the property to check for leaking pipes, and flush the toilet to inspect for blockage in its drainage.
Walls
Pay attention to the look of the walls. The paint shouldn't be chipped and the colour should be consistent throughout house. If there's stain on the walls, call your landlord's attention to inform him that it's been there before you have moved in and do not forget to take a photo of it. For wooden walls, be sure to check for loose or rotten boards.
Floors
The floor is probably the first thing you will notice when you enter the place. Before moving in, ensure that the carpets are washed and cleaned. If the entire floor is carpeted, then make sure that it is, no missing piece.
Windows
For security purposes, check every window around the house to make sure that they can be locked. If you notice any damage on the glass and screens, have it noted on the lease before signing. For wires that come in and out of the window, make sure to have it sealed for proper insulation.
Bathroom
Head to the bathroom(s) of the property and turn on the faucets and showers. Firstly, notice whether the water flows, and then take a closer look whether it's clear, as well as feel whether it's hot or cold. Look at the walls of the bathrooms to check for missing tiles or if there are presence of molds.
Kitchen
Most flats and houses—and even offices—have some sort of kitchen or pantry in them, and it's important to take a good look at these areas. Check out the stoves and ovens to know whether they are electric or gas. Preferably, you want yours to be electric as it is much safer. Then, do switches work, so you can check with the landlord how to turn them on. Do not forget the fridge. Is it cold? Are there molds in it? Make sure it is 100% clean and fully functional.
Pests
Now, the gross part of the inspection—time to check around for pests. This can be a bit unsettling, but extremely necessary. Check for rodent droppings and inspect the areas where pests usually gather or enter the house. Get a flashlight and take a closer look at cracks and gaps and inside cabinets. Found mice or roaches? Ask your landlord about getting a pest exterminator before moving in.
Above all, your goal for this inspection is to protect yourself from future problems and unnecessary expenses. By documenting beforehand the damages and pointing out what's not working, you can save yourself the headache and ensure you will get your security deposit back in full when your contract ends.
---