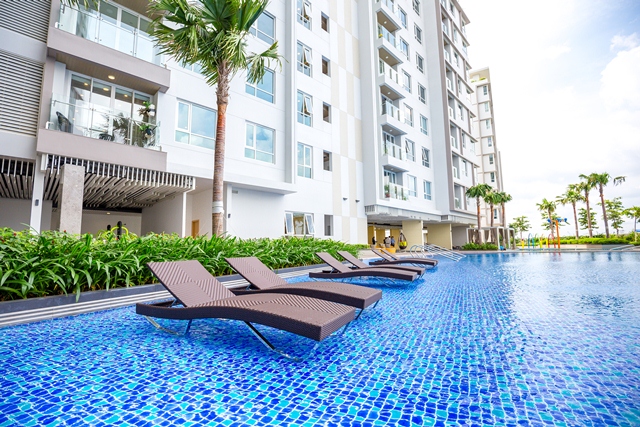 A Must-Read Dummies' Guide to Renting in Ho Chi Minh
Is it your first time in the largest city in Vietnam? Renting an apartment in Ho Chi Minh is not as complicated as it first seems when you know what to look for and what you want to do in the city's metropolitan area and surrounding prime tourist spots.
Renting in Ho Chi Minh
There are over 500 rental services in HCM City alone from hotels, penthouses, ordinary apartments, services apartments, and houses. You can even share some of these spaces with other tourists, while the other rental deals are ideal for a group of friends or a family. In fact, there are so many possibilities of rental deals, that it would be a dizzying experience for someone who's new to the city.
There is a technique, however, to finding the best rental deals in the city. First, you need to know what exactly it is you're looking for in a rental space before looking for it. To do that, you should not only consider your budget, because you can easily find cheap rooms in the city, but that will not guarantee you can enjoy the same amenities and features you will find in other deals. Most travelers often forget some of the most basic features of any rental property; these are options for a share-house (where you share the rent with another person); inclusion of facilities such as a private bathroom, air-conditioning, television, Internet connection, washing machine and dryer or laundromat and others; inclusion of a kitchen where you are allowed to prepare your own meals; rental deals either for long-term or short-term stay; house rules that might limiting to the tenants such as a curfew; location of the room or apartment unit and how it affects the ventilation, lighting, privacy, and noise reduction; inclusion of a parking space for cars; pet-friendly rental units; non-smoking rules; and inclusion of furniture and other items in the rented unit or room.
Getting the Best Rental Deals in Ho Chi Minh
Remember that there are 24 districts alone within the city, making the search even more complicated. It's better to make a list of your priorities and the things you can do without, then you can finally think about how to make your budget fit with the type of accommodation that will be most comfortable for you. After listing down the most important features and amenities you need, you should look for three properties that will address your need by looking at the number of bedrooms, bathrooms, and a list of included perks in the package. Most travel experts will also advise you to pick a long-term lease to save more money in the long run. Why is it cheaper? There are rental deals in HCM City that cover a specific number of months instead of a monthly fee, which means you will be paying less the longer you stay in the city.
It's also a good idea to walk around the city and ask the locals about the best places to stay in the city, after all the locals know best. You should also learn a few basic words in Vietnamese that you can use to look for cheap rooms or apartments when speaking to the locals. Before booking your stay, contact the owners to inquire about the accommodations in case you need to clarify some things.
Transportation in Ho Chi Minh
You can get to HCM City by air, sea, and land through the Tan Son Nhat International Airport, passenger ports along the Saigon River, coach buses at the Mien Dong Coach Station, the Vietnam Railways, the two expressways connecting the city to other provinces, the light rail rapid transit, and various private transportation such as buses, cabs, motorbikes, and bicycles.
The Tan Son Nhat International Airport is due for an expansion with the opening of the Long Thanh International Airport dedicated for international flights. Travel experts recommend that you should at least try the passenger boats that travel on the Saigon River at least once, because these are also great transport options if you want to visit other tourist destinations in the Mekong Delta, Vung Tau, and Can Tho.
Tourist Spots in Ho Chi Minh
HCM City is a blend of the old and the new, and it's impossible to miss some of its most impressive historic sites such as the Jade Emperor Pagoda, Notre Dame Cathedral, War Remnants Museum, Reunification Palace, Giac Lam Pagoda, Phuoc An Hoi Quan Pagoda, Cao Dai Temple, Mariamman Hindu Temple, and the Fine Arts Museum.
You should also visit the Binh Tay Market, which has been around since the 1880s, the Cu Chi Tunnels through a guided tour, and the HCM Central Post Office which features a distinct colonial architecture. Finally, you should also check out the beautiful beaches near the city such as Doi Duong in Phan Thiet and Long Hai, Ho Coc, Ho Tram, Vung Tau, and Con Dao islands in Vung Tau Province.
What to Do in Ho Chi Minh
There are a lot of things to do in HCM City besides visiting the tourist spots. For example, you can try some of the best spas such as the Le Spa des Artistes Saigon, Thann Sanctuary Spa, La Cochinchine Luxury Spa, Miu Miu Spa, Saigon Heritage Spa, Indochine Spa, L'Apothiquaire Spa, Glow Spa, and Temple Leaf Spa. You should also take the time to enjoy the wooden puppets show at the Golden Dragon Water Puppet Theatre or try one of the various cafes and restaurants in the city that serve Vietnamese coffee.
Finally, you should try the different local dishes that are affordable such as pho, nem ran, cha ca, rau muong, cao lau, goi cuon, banh xeo, bun bo hue, ga tan, banh khot, and many more.
---