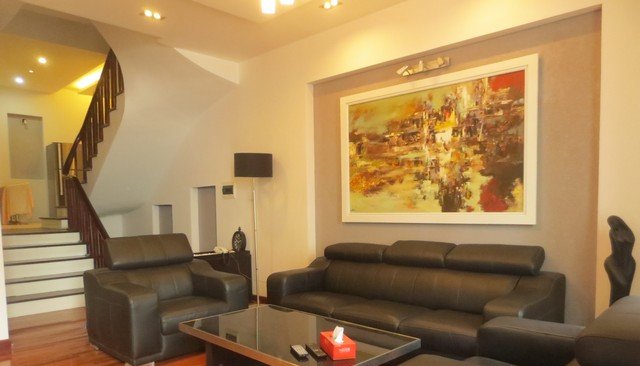 How to Find a Good Property to Rent
Choosing a property to rent is quite personal, and deciding if a property is suitable for your needs can be a little daunting.
Especially when you consider how little time you have when looking for a home to rent, and with probably 10 or more other people viewing the same property as well.
Make the most of your time when inspecting a rental property by checking out this list of practical points before you sign any contract.
Security
A house for rent may be stunning and have all the facilities you need inside, but is it secure and safe? What security does the property have or the landlord can offer? Check online for the crime rates of the place, and take a daytime and night time drive or walk around the neighbourhood. Does it make you feel uncomfortable or confident that you can go home safe even at the wee hours of the night?
Location
Think about the places you go every day. How convenient would your prospect property be to school, work, a supermarket and entertainment hubs? If you are the type of person who always want, say, fresh produce or often forgets things at home, it may not be smart to get a place 30 minutes away from town. If you have kids to pick up from school, it would be much more convenient to live near the school.
Budget
Before you affix your signature on the dotted line, think realistically on how a prospect property would fit your monthly budget. We recommend spending no more than 30% of your income for your home rental. However, if spending a little more on rental means spending less on your daily transportation, that's something to consider as well. Although typically, it makes more sense to get a budget-friendly home, so you can easily afford the bills that come along with it (e.g. water and electric bill), while also building a savings account.
Storage
Getting additional storage can be a bit expensive. Think about where you can store space-consuming belongings that you do not use regularly, like a bike, a snowboard or a shelf-full of books. Is there enough space inside and outside the property for storing these bulky items? Also, check if there is enough linen space, pantry space and areas to keep cumbersome cleaning items like vacuum cleaners, brooms and cleaning chemicals.
The Landlord
Ask if the landlord lives nearby the property, or at least someone who works for the landlord lives near the property for rent. In case of emergency or something needs to be renovated or fixed, you can ask permission to the landlord right away. Also, read consumer reviews about the landlord before signing the lease. You would want to work with a landlord that's approachable and easy to respond. If you are in doubt of the integrity of the property owner and his or her property, you're better off moving on.
Homey Feeling
Sometimes, you have to skip a few features and consider how the place really makes you feel as you walk in it. Can you picture out your furniture in it or decorate the place the way you have visualize your dream home? No rental place is perfect, but as much as possible you want to live comfortably in it. After all, it is where you will be starting and ending your day.
The Lease
Do not sign the lease until you have read and understood everything written in it. Ideally, you should have a lawyer to take a look at it and explain anything to you that you do not understand. Pay special attention to expenses and fees such as the security deposit, utility payments and renovations. Also, make sure that it is stated in the contract who is responsible for the maintenance of the exterior of the property. If it's not in the contract, bring it up to the landlord.
Finding good places to rent in Ho Chi Minh is easy, but deciding which one is the most suitable for you can be a bit of a challenge. If you find multiple good rental properties in Vietnam Saigon, make sure to compare wisely. Keep in mind the aforementioned points before sealing the deal with your future landlord.
---