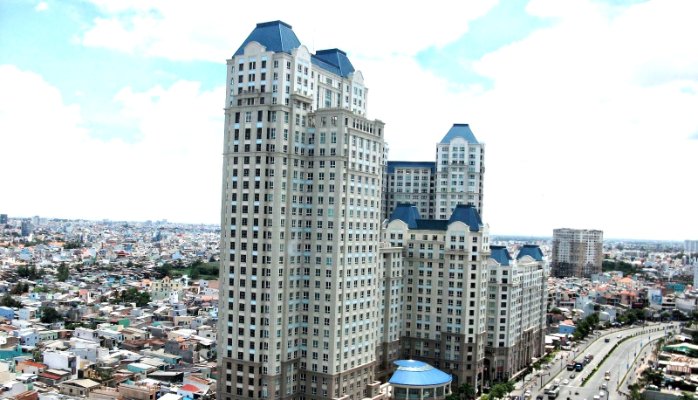 Important Factors to Consider for Your Apartment Rental
If it seems unaffordable to buy your own apartment, your solution would probably to lease one. Although moving into a new apartment can be exciting, finding a good unit to rent can be daunting. There are a couple of things you should consider before deciding, so here's a checklist of seven of the most important factors to keep in mind before finally choosing an apartment to rent.
Location
Your apartment may be affordable, spacious and beautiful, but if it takes half an hour to reach the train station or 40 minutes to get to the nearest grocery, your new home will soon lose its lustre. Above anything else, keep in mind the location of your future apartment. Your commute is one of your major expenses, so you want a place that will somehow minimize your transportation cost.
Budget
Your budget is also a top priority when hunting for a new apartment. To find the real cost of a prospective place, add the monthly rent, security deposit, parking and pet fees (if there's any), average utility costs and annual cost of renter's insurance and then divide the sum by 12. The result will be your monthly home expenses and will determine whether you can afford that new flat or should start looking for another option.
Space
Let us be realistic. You do not decide on an apartment to rent because at first sight it looks charming. If you rent a place without considering other details except its aesthetic beauty, you will likely find yourself struggling due to a lack of space, which you did not consider first hand. Size does matter—a lot, actually! Get the exact sizes of your furniture and appliances and try to calculate it if it fits in the room of your apartment where they will be placed. Also, consider how many people will be living in the flat, if you have pets and how many rooms you will be needing.
Parking
If you drive a car, you better be looking for an apartment with a safe and close parking space to your apartment. While some apartments in Vietnam Saigon offer parking space for an additional fee, renters usually feel hesitant to shell out extra money. If you live with others who drive vehicles as well, it would be a good idea to get a place with ample parking lot for your automobiles. This may cost you a bit more on your monthly rental, but it will definitely save you money on parking in the long run.
Amenities
Other than the number of bedrooms and size of the kitchen, you would also want to consider other features that are also necessary for your day-to-day lifestyle, such as:
Dishwasher
In-unit washer and dryer
Fire pits
Griller
Private balcony
Elevators
Fitness Center
Pets
Your little furball could be your only home buddy, but some apartments and rental communities do not allow pets inside their units. If you have a pet cat or dog, definitely check with your prospective place. Keep in mind that many apartments for rent in Ho Chi Minh charge additional fees and may limit the number or type of pets.
Bathroom and Kitchen
Bathrooms and kitchens are the most crucial part of every home; these amenities often make a house or apartment saleable. The condition of these rooms will give you a clue about the landlord's maintenance routine of his property. If you notice poorly maintained bathroom and kitchen, expect other problems in the building's electrical and plumbing system in the future if you choose to get the place.
Landlord
It is imperative to have a trustworthy and responsive landlord. You need your landlord's support and approval in case of emergency problems in your apartment. You would not want to work with a landlord who takes three days to respond to a water leakage or power source problem. It would also be extremely helpful if your landlord or his property manager leaves in the same building or nearby your location. So, in case of emergency, you can immediately approach the right person.
Hopefully, with all these tips, you will be able to decide on the perfect apartment to rent. Here at Best Rent, you can browse through our wide selection of properties for rent. Wherever in Vietnam Saigon you wish to stay, we can surely help you find the perfect apartment for you.
---