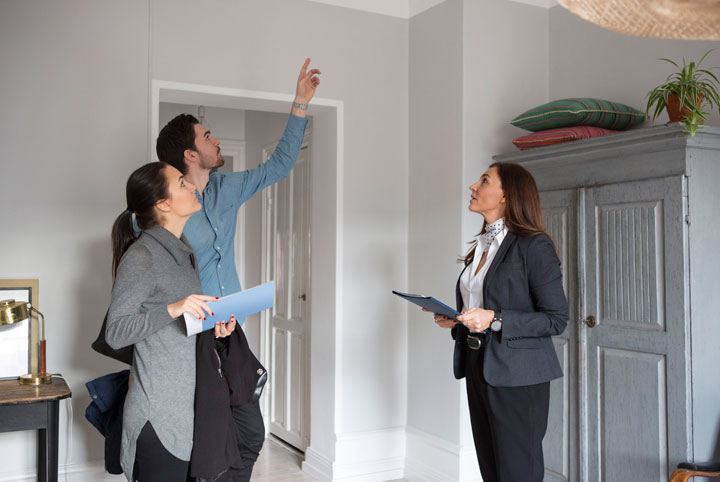 Red Flags to Watch Out for When Apartment-Hunting
Ho Chi Minh City is becoming one of the premium tourism, entertainment, and residential choice in the Southeast Asian region. With so many offers of apartments, villas, office properties, and houses in the area, how do you determine the best one for your needs?
One trick when apartment-hunting is take note of warning signs that tell you the unit might not be worth investing. Here is a list of ten red flags you should watch out for.
Complaints from Neighbors. When touring the residential complexes, you should take time to interview your potential neighbors about the condition of the apartments and the common complaints among the other tenants. Believe it or not, most tenants will be more than happy to disclose their grievances about the apartment management. This will give you a good idea on how the management generally treats its tenants.

Poor Maintenance. The apartment manager will take steps to make sure that the unit you're interested in is in good condition, but you should keep an eye out for other signs within the apartment complex, such as the facilities, the elevator, fire exits, lighting, and plumbing. If you notice several "out of order" signs, that's a red flag that the management doesn't address maintenance and repair problems on time. Check the balconies, patios, and the yard for cluttered items and trash, because these areas are usually overlooked if the apartment complex is poorly maintained. Don't hesitate to ask the management as well about their timeline when addressing repair and maintenance works.
Apartment Management is Unreachable. An overeager landlord who mysteriously disappeared after you have paid the initial rental deposit is just as bad as trying to contact apartment management only to find out that you have been given the wrong phone number or address. If you're having a hard time contacting the person in charge, then chances are you're dealing with a residential complex that isn't licensed and registered. You should also steer clear from deals with landlords who can only be contacted through emails and phone messages instead of talking to you in person.
Confusing Lease Deals. Do not sign any leasing contracts yet unless you're sure you are getting a good deal. The contract should state clearly how much you're going to pay and for which services. Blanks on the contract could mean that the apartment manager can add more items that you will pay for later. If the manager suddenly told you that they will be offering you a different unit from the one you inquired about, and if there are changes in the conditions you have first agreed on, they're both bad news.
Tenants are Not Screened. While this might seem like a good thing for anyone who wants to move in to a new apartment right away, it could also indicate that the apartment manager does not care about maintenance and repair either. All applicants should be screened as a precaution for the well-being and safety of all the occupants.
Very Low Rental Fees. Ridiculously cheap rental fees are bad news, unless you're willing to live in a poorly-maintained apartment. When renting an apartment in Ho Chi Minh City, you should get a good idea of the average apartment fees in the area, because most residential prices will follow the same pattern for units with the same floor area, features, and facilities. Unbelievably cheap rental fees might mean that the deal is a scam, or the apartment is illegal, unsanitary, and unsafe.
Hasty Apartment Tours. Apartment tours should not be rushed, because it's a crucial time for deciding whether the unit is livable or not. The apartment manager should not be overeager to hear your decision right on the spot because it means they only care about your money. They are obliged to answer your questions and give you enough time to inspect the units.
Unfinished or Ongoing Projects. Don't sign application forms or contracts yet if the unit is still being renovated. You can ask for a similar unit or request in writing a timeline of when the project will be finished before you pay for anything. You should also check for ongoing construction projects within the residential complex, because these will tell you if repair and maintenance is a priority of the management. Any reputable apartment manager should make sure projects are finished as quickly as possible to avoid disturbing the tenants.
Lack of Parking Space. The location, maintenance, and safety of the apartment's parking space is a good indicator of how management cares for its tenants. If you own a car, you should not be forced to par on the street or pay extra fees for your own space. Tenants should be entitled to and given a priority for a parking space. Inspect the parking area to make sure it is well-lit, secure, and within walking distance to the residential units.
Unsafe Apartment Layout. A tenant should have access to the all available doors, stairs, and elevators in the apartment complex. Take your time to inspect the fire exits for example, as well as the layout of the hallways and the size of the windows. The corridors and stairways should be clean, well-lit, and clutter-free so that everyone can use them. Likewise, the doors leading into and out of the apartment should be secure, but not locked especially the fire exits. You would not want to invest in an apartment that can potentially be a trap during emergencies. The apartment manager should also provide you with instructions on where to go and what to do in such cases.
---