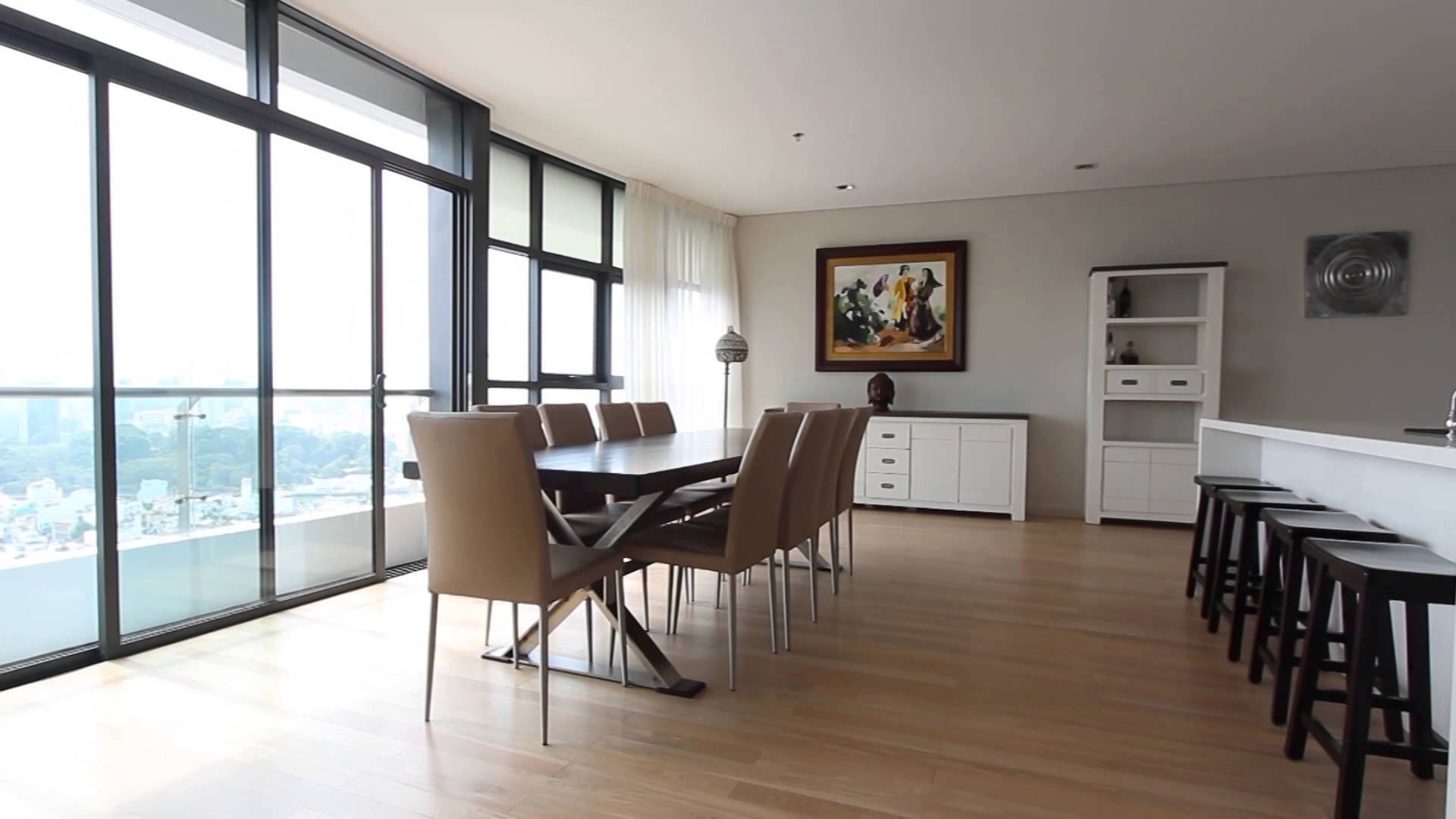 Which Location is Good for Apartment Rental in Saigon?
Other than your work location and a beaming nightlife scene, finding a quality apartment in a suitable location is the most crucial part in choosing a place to reside in Vietnam Saigon. Ho Chi Minh City offers a plethora of options to suit all types of budgets and tastes—from low-cost apartments to world-class luxury condotels and penthouses.
The best location depends on certain factors: your budget, your office's or school's location, the part of the city you want to live in and the amenities of your prospect home. Different districts in Saigon boast different offerings, from the busy metropolis in District 1 to the suburban-like peace in District 2—which is a 20-minute commute from central business district.
District 1
Are you more of a night person or someone who loves to hang-out with friends and colleagues after work? Well, this kind of lifestyle is the norm for D1. Apart from the crazy nightlife and being a home to many of Ho Chi Minh City's famous sites and attractions, D1 is also the central business district of Saigon.
Rent: Being the central hub of the city, it is expected that the rent here is more expensive compared to the rest of the districts. For apartments, expect to pay from VND 11 million a month up to VND 17 million a month for a two-bedroom apartment. Although you can still find accommodations as low as VND 4 million a month, it is less likely equipped with the necessary facilities such as washer and dryer, AC unit or a fridge.
District 2
Want to escape the hectic life in D1? For many, D2 is their peaceful retreat. Wake up to sweet singing birds, share the streets with bicycle riders, sit quietly by the river and unwind with a cup of coffee in a local cafe. This place indeed makes an ideal neighbourhood for a family home.
Rent: Since D2 is quite distant from the centre of the city, apartments tend to be more affordable here. A standard two-room apartment starts at around VND 7 million, already complete with amenities such as an AC unit, TV, and a fully furnished kitchen and bathroom. If you want a cheaper option, you can get a room for as low as VND 2 million a month if you play your cards right.
District 3
District 3 is considered by many as the extension of D1, given its very close proximity to the central business district. However, it is more peaceful compared to D1, thus making it a better place to stay for a more good night's sleep. This area, however, is decked with French colonial architecture, as well as most of Ho Chi Minh's fanciest bars. If you love high fashion and modern work spaces, minus the overly crowded spots, D3 is perfect for you.
Rent: Apartment rentals here are not cheap but definitely not as pricey as D1, and what you get in your unit surely is well worth its price. Still being an up-market district, apartment rentals are priced closely as with D1 apartments. A standard two-bedroom apartment starts at VND 9 million a month and a decently furnished solo room is priced VND 5 million and up.
District 5
Also known as the China Town of Ho Chi Minh, District 5 has the most population of Chinese Vietnamese expats. Unlike D1, D5 offers a more oriental and ancient vibe. You will find more temples and pagodas here than anywhere in Saigon.
Rent: Despite being a prominent cultural hotspot in Ho Chi Minh City, the cost of living here is not very expensive. Apartments and houses for rent are similarly priced to D3, which prices start at VND 8 to 9 million a month.
District 7
District 7 feels and looks some sort of alternate world—wider streets and more serene atmosphere, far from the hustling and bustling city. D7 serves as a home to the majority of Korean expats in Saigon. If you enjoy authentic Korean food, D7 has quite a lot of restaurants to please your palate.
Rent: Catering to higher-income population, D7 is thriving with high-rise apartment buildings and luxurious modern villas and penthouses. A two-bedroom apartment generally starts at VND 11 million and a luxurious penthouse up to as high as VND 45 million.
District 10
One of the best perks of living in this area is the affordable rental costs. The more popular district for students, D7 is beaming with apartments and rooms for rent, cafes, swimming pools and a myriad of hang-out places. It's also not so far away from central business district, D1, so the best nightlife and shopping centres are always close at hand.
Rent: You can already find a two-bedroom apartment for about VND 7 million a month and a cosy room with a double bed and TV for VND 4 million a month.
Overall, Saigon is a quite a huge metropolis with an array of options that's unique from district to district. No matter where you choose to live, there is always something for you in Ho Chi Minh City. Check out bestrent.vn to make finding your new home in Saigon faster and easier.
---